In fact MORE than a year – this year's photo is officially a….
HAPPY NEW YEAR photo !!!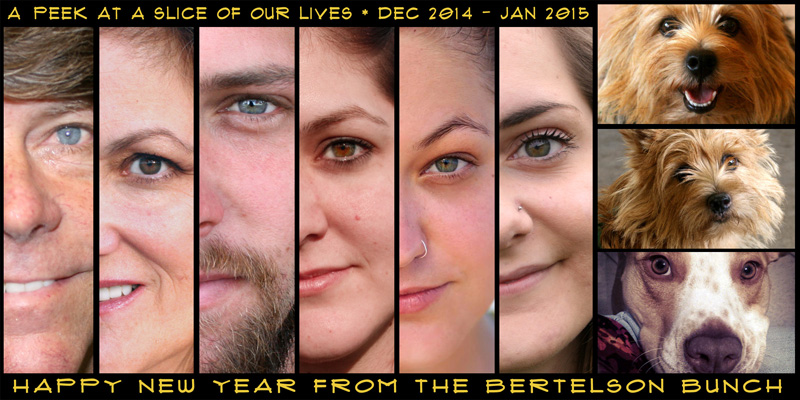 Our INITIAL idea for the 2014 photo was something completely different and we WERE going to try and accomplish it at Thanksgiving …. the first time that all 6 family members would be in Palm Beach County at the same time as Maddie would be home from College for 4 days …. BUT it didn't happen!!
So we said, OK, no need to stress, we'll try again when she comes back for winter break …. trouble was Maddie arrived from College on Dec 18th … but Nils LEFT on Dec 13th on a cruise with his Dad for a week. So they didn't return until the 20th. Nils did TWO 48 hr shifts within the next week … AND the weather was NOT cooperating !!!! So I gave up in the end and came up with this idea (which didn't need everyone in the same place at the same time!!!) which I actually really like!!
We will attempt to accomplish our original idea in the SUMMER of 2015 when it's warmer and the weather won't be an issue and it will be ready in PLENTY of time for Christmas 2015 🙂
Hope you all had a good Holiday Season and that 2015 is a SPLENDIFEROUS year!!
Alice, Nils, the 4 M&Ms and the furkids, Twix, Twizzler and new addition (Matt's dog) Maitei